Skin Lightening & Tightening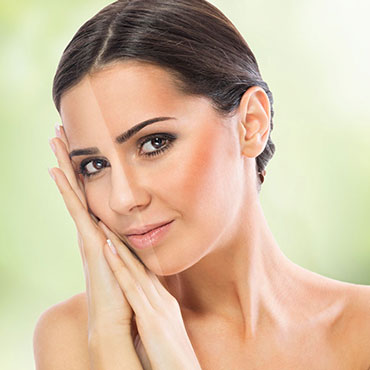 Regain Your Youthfulness by Getting Skin Tightening :
You can now regain your youthfulness by getting skin tightening at O'z Aesthetics Skin & Hair Clinic . With age, skin loses its charm and becomes loose. Getting your skin tightened not only boosts your confidence, but also helps you look younger.Laser skin whitening treatment is one of the effective ways to help lighten dark skin. Laser skin whitening or lightening or brightening is a type of procedure that works by directing concentrated beams of light energy on the dark skin to help remove the skin layer by layer.This high energy light, which comes in different wavelengths, will then create heat and treat the problem through destruction, or in this case is removing the spots.

You can get skin tightening at O'z Aesthetics Clinic where the best doctors are available and a hi-tech method is used to perform this treatment. If you have sagging skin tissues ranging from mild to moderate, within the age group of 30 to 50 years, the treatment works fantastically. The treatment is used in areas such as cheeks, chin, eyes, neck, jaw-line and mid-face.